27 septembre 2018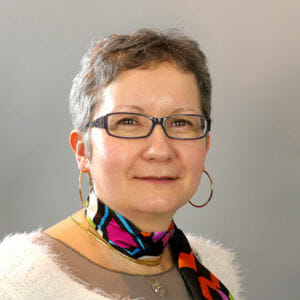 Marie-Laure Navelot, Consultant & Consolidator Trainer for Amelkis
In this matter you have two possibilities :
First possibility : apply the IAS 8 standard. This standard is a standard that prescribes a complete, full retrospective retrospective. The financial statements should be presented as if the new IFRS 16 had always been applied. You must also consider this reprocessing date at the start date of each contract and put you in the context in particular to determine the discount rate in the case of a lease. It is not always easy and in any case very time consuming and energy intensive within groups, knowing that you must also review all your service contracts to determine if there is a rental component or not. So in front of this mountain, that would have had to go through the normalizer provided in the IFRS 16 transitional measures and that is the second possibility you have, namely to apply transitional measures.
Second possibility : transitional measures. In particular they consist in saying that the transition is made on January 1, 2019, which implies that you will publish your 2019 accounts by applying IFRS 16, but that the comparative accounts 2018 will be without the application of IFRS 16. So in fact in this transitional measure is finally found to publish accounts that are not really comparable. it also means that we will have to give a number of explanations in the appendix because the reader of the accounts may be a little disconcerted by your NLP presenting itself in a radically different way.
Detail of transitional measures
1.The definition in IFRS 16 is only applicable to contracts concluded after 1 January 2019
- IAS 17 definition continues to apply
- The lease component in service contracts outstanding as at January 1, 2019 is not restated
2. The valuation of "simple" rental contracts is based on the remaining term as of 1 January 2019
- So only if the remaining time is greater than 12 months
- Use of the marginal rate of indebtedness at 1 January 2019
- Possibility of using a common rate for a portfolio of contracts (instead of determining a contract-by-contract rate)
3. Calculation of the right of use only based on the rental obligation:
- From the start date of the discounted contract at the marginal debt rate as of January 1, 2019
- Update of the lease obligation as of January 1, 2019 (taking into account CCA on rents in the balance sheet at 31/12/2018)
> Initial direct costs, decommissioning or site restoration costs are therefore excluded
4. For finance leases, no change to IAS 17, but: accounting reclassification
In all probability, the majority of the Groups will apply transitional measures to limit the analytical work to be undertaken on all contracts.
The calculation methods are simplified for contracts in progress on January 1, 2019, but the standard will apply fully for any contract entered into as of that date.
My advice on this: give all the information in appendix to not lose the reader in reading your accounts.